In today's modern technology, it's common to hear the term "virtual assistant" or VA. Wikipedia defines a VA as, "someone who is generally self employed and provides professional administrative, technical, or creative assistance to clients remotely from a home office." As a VA myself, that pretty much sums it up.
We have 24 hours in a day. Time doesn't care how many things you have to do in a day. It keeps right on ticking whether you get it all done or not. Hiring a VA can help you free up time to focus on more important tasks or tasks that you really enjoy.
What a VA can help with
There really is no limit to what a VA can help you with. As long as it's legal, of course.
Do you really enjoy focusing on marketing? Hire a VA to manage your inbox, manage your Amazon store, answer phones calls, perform research, and more which frees up your time to focus on your company's marketing strategy.
Do you have a growing team of people and need someone to help manage all of the tasks everyone is working on? Hire a VA to work as your Production Manager.
Are you trying to grow your social media channels? Maybe you want to start holding weekly giveaways for your customers. Perhaps you're interested in implementing a chat bot to interact with your Facebook audience. A VA can handle all of that for you and more!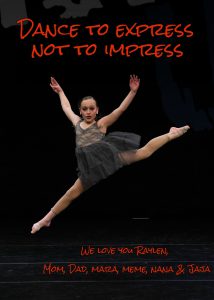 You don't have to hire a VA for a great length of time. You might have something small that needs to be done, and you need a little help. Do you need a yearbook ad designed for your Senior? Hire a VA on a per-project basis. Simply provide a few photos, and let your VA get to work designing the perfect ad you and your child will always look back on.
Are you on a dating website and need someone to send out messages to get the ball rolling? Yes, that is something I really did. A previous client put women he was interested in on his "favorites" list, and I went in to send the first few messages to see if they were interested in him.
It's not always easy to put your trust in someone, your time training them, and step back from tasks that you were managing before. It's ok to turn the reins over to someone else when what you've been doing becomes too much. It's growth, and growth is a good thing.
What to look for in a VA
You want someone who's honest and dependable. Basically anything you'd be looking for in someone you'd be hiring to work for you in office is what you'll want in someone working for you virtually. It's not as easy to get a good read on someone when you're not talking to them in person, but after you talk to them a few times by phone, video call or even by chat, you'll be able to tell if they're a good fit for you or not.
Personalities clash. People don't always accept criticism well or they may not want to learn the way you prefer to have things done. If you have a feeling that something isn't quite right, trust it. On the flip side, as a VA, I have had that feeling about a client. It's only happened to me once. After doing about 4 hours of work for him (while he was on the phone, in silence, listening to me work), I did politely decline his offer to continue working with him.
I felt uncomfortable, and I really didn't share his vision. I knew what he wanted to do for himself, and I knew what he needed help with, but I wasn't the right fit for him. And that's ok.
If you're not comfortable with someone, make sure to speak up. While having opinions is ok, you don't want to work with a VA who's going to be rude or offer a lot of push back when you ask them to do something. There's a healthy balance that really makes it pleasant to work virtually together, and everyone genuinely is happy.
Someone I greatly admire has a "no jerk" policy in her business, and I have adapted that policy into my own professional life. You're the boss. You should choose people to work for you who WANT to work for you. There are a ton of VA's out there who would love to take their spot if they just aren't working out.
Are VA's worth the money
As a VA myself, I'm going to say "yes," we are. You get what you pay for. If you want someone who does quality work, who will follow direction, who can easily learn what you need them to learn to make your life easier, and who speaks English, it's worth the cost.
You also don't have to house us. You don't have to provide us with equipment. We are independent contractors so we pay our own taxes. You don't have to worry about the liability if something happens to us while we're running an errand for you or if we have an accident in your office. You don't have to buy us coffee. 🙂
When you find a really good VA that you fully trust, you will free up precious hours in your day. You will have someone to grow with you and who will remain loyal. At least that's how I choose to work. I give my all, and I am confident in knowing that my clients know that about me.
If you're considering hiring a VA, send me a message. You can use the link above to contact me. While I'm still building my team, they will possess the same skill set I do. It may not be as fine tuned as mine because I've been doing this for awhile, but they will have potential and be trustworthy.  Let's chat to see if I or a member of my team can help you.
Until then, thanks for stopping by.